budoyasking

TRAINEE

Posts

: 1


Join date

: 2013-06-27

on June 27th 2013, 2:33 pm
[b style="margin-top: 0px; color: rgb(235, 235, 235); font-family: Georgia, 'Times New Roman', Times, serif; font-size: 15px; line-height: 20px; background-color: rgb(42, 42, 42);"]Public Most Requested Nuc2 Extended ( No key Needed / Free For All )[/b]
best public released only here @asiancoderz.org, powered by pinoyhideout.com.ph, all rights reserved.
[b style="color: rgb(235, 235, 235); font-family: Georgia, 'Times New Roman', Times, serif; font-size: 15px; line-height: 20px; background-color: rgb(42, 42, 42);"]Added:[/b] EXP 2500 (Fixed Every Game), ESP Name and Health.
Instruction: Open and Wait for the Status "Perfect! Start The Game Now?" and Start SF...
Note: If you do have a Double-UP item and the SP cheat don't work, please Turn on the Double Up in the feature. That's all. Happy Gaming Everyone! 
[b style="color: rgb(235, 235, 235); font-family: Georgia, 'Times New Roman', Times, serif; font-size: 15px; line-height: 20px; background-color: rgb(42, 42, 42);"]Download Link:[/b] 
[You must be registered and logged in to see this link.]
 (New Link Lite Version)
Screenshot: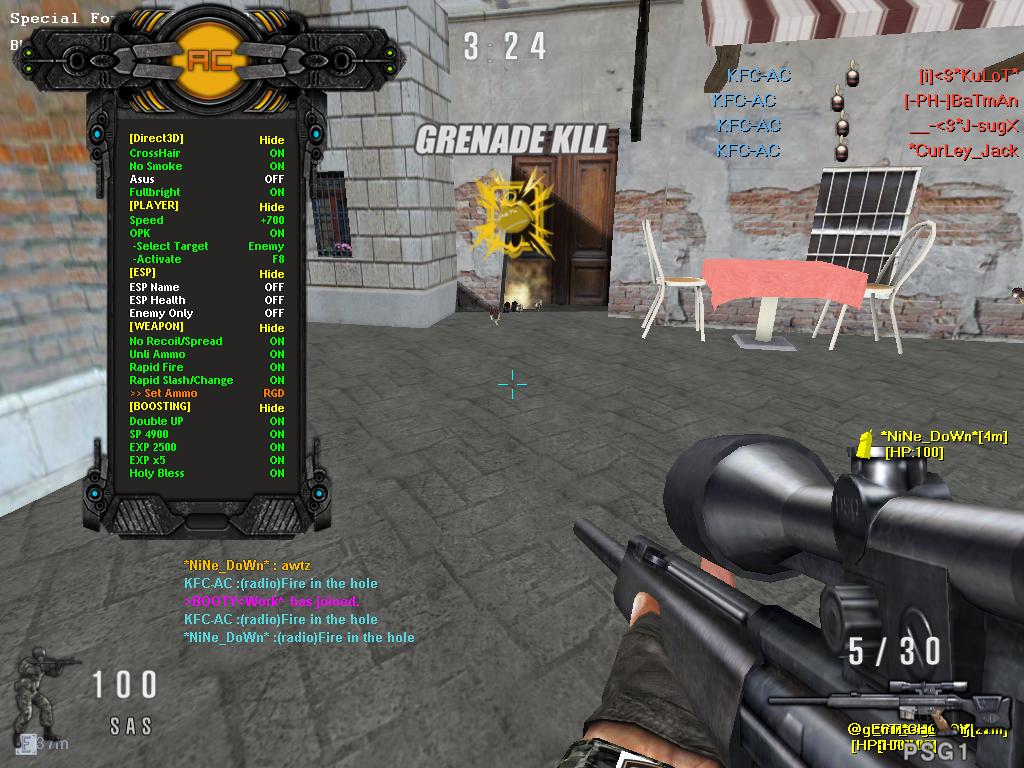 Credits:
 AC and PHO

Permissions in this forum:
You
cannot
reply to topics in this forum